Experience The Best Training In North Texas With Our Kids Martial Arts Classes
At Professional Black Belt Academy, we're committed to helping students across our community build the self-confidence they need to face life with courage and earn success in everything they do.
Our Kids Martial Arts Classes Teach Confidence, Courage, And More!
Our Kids Martial Arts classes uses a blended curriculum of Taekwondo, Karate, Kickboxing, Boxing, Jiujitsu and practical self-defense.
We use hands-on instruction and a step-by-step coaching system to help students develop new skills, stay physically active and feel great about themselves along the way.

We Prioritize Bully Prevention Skills
Unfortunately, bullies exist at all ages. At Professional Black Belt Academy, we work hard to make sure your child knows how to effectively defend themselves and avoid the threats of intimidation in any situation. We use the world of martial arts training to teach students across West Prosper:
Leadership skills and communication strategies
An unwavering sense of accomplishment
Long-lasting motivation and excitement
Well-rounded character skills for all aspects of life
Our Team Approach
Our unique approach to youth development includes a proven model of a "team" approach, where we offer programs that are specific to age as well as skill levels. Our varied programs give our a more customized learning experience. This ensures that every member enjoys the journey among peers, while making sure that the quality of instruction is personalized, world-class and always moving our members forward in their skill progression.
While self-defense skills are critical to build confidence and safety, the martial arts journey is also about learning valuable life skills that transcend fighting, such as Respect, Discipline, Courtesy, Integrity, Perseverance, and much more.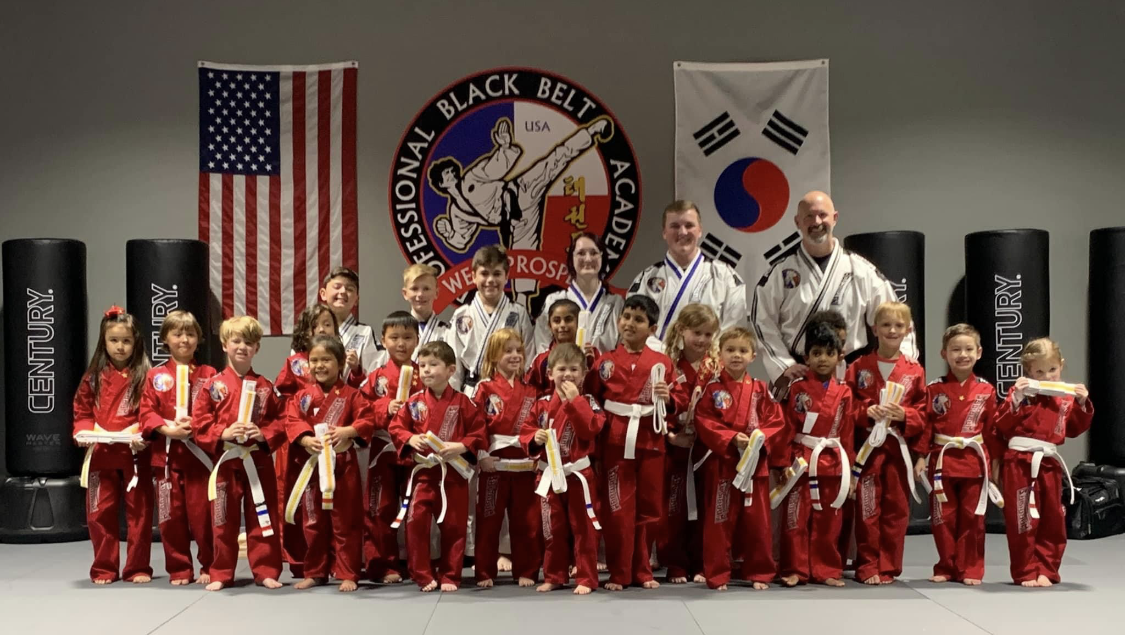 Our classes include:
4-6 year old Beginners (Red Warriors)
4-6 year old Advanced (Blue Warriors)
7-12 year old Beginner (Gladiators)
7-12 year old Intermediate (Spartans)
7-12 year old Advanced (Titans)
Teen and Adult Classes
Don't Miss Out, learning more about our classes, scheduling a free trial class or enrolling in our program is simple!
Just fill out the short form on your screen to learn more today or check out our memberships below to get started today!